Say No to Cash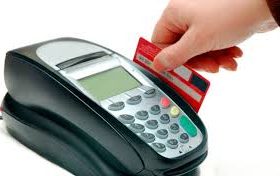 Dear Customers,
Greetings!
We have initiated special facilities for all our TATA Commercial Customers to use Credit Card, Debit Card, Master Card. It will help to carry less Cash. Specially for all Commercial Truck Transporters, they can guide their drivers to avail this facility.
Its a Free Facility, with no additional charges.
Benefits of using Card Payment-
1. No Cash handling burdens.
2. Shop for as much value as you require.
3. Get Original receipt along with Tax Invoice for the Job done. Actually you can check the bill to be genuinely charged.
4. Get Instant message of Debit or shopping value by your Driver.
5. Avail Discount by Card Service Provider.
6. If you shop with Credit Card, then you can avail Credit facilities from the Bank for 45 days appx(refer to Bank for this facility)
Now this facility is available at our Workshop " JK & Ravindra Automobiles, Aurangabad, BR"
Thanks,
For JK & Ravindra Automobiles
Admin